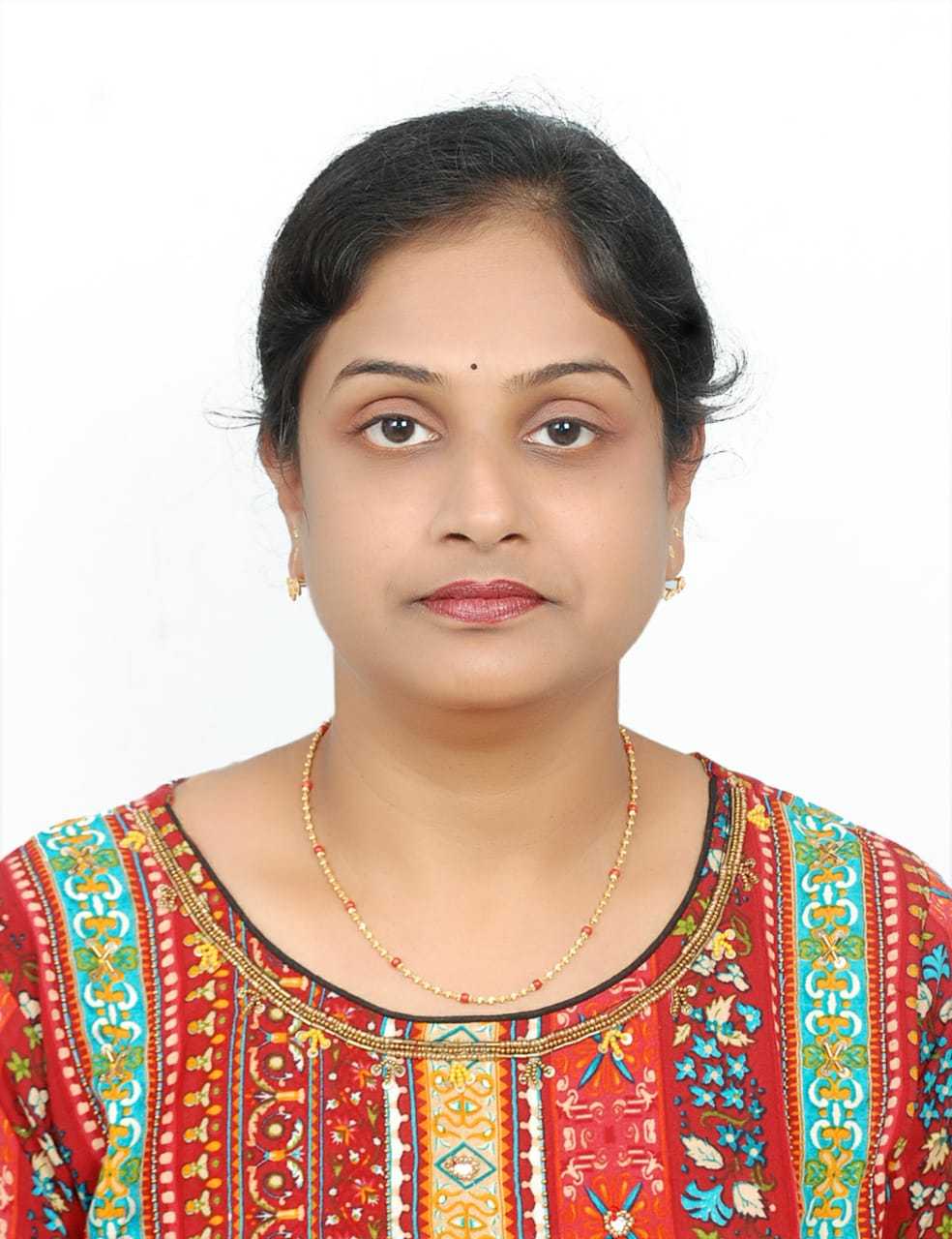 The Chairperson
Dr. J. Sruti
She completed B.Pharmacy in the year 2005 from Berhampur University / Roland Institute of Pharmaceutical Sciences (RIPS). She completed M.Pharmacy in the year 2008 from Biju Patnaik University of Technology (BPUT). She completed her PhD in the year 2014 and was awarded Inspire Fellowship sponsored by DST Govt. India from Berhampur University (BU), RIPS.
The Biju Patnaik University of Technology Awarded her Gold Medal at B.Pharmacy level for
securing the highest Percentage of Marks in aggregate amongst all graduates of the year 2004-05.
BPUT also awarded her Gold Medal at M.Pharmacy level for securing the highest CGPA in the year 2007-08.
Berhampur University awarded BHAIGA MOHANTY MEMORIAL GOLD MEDAL prize for securing highest marks in final B.Pharma Examination.
The Indian Pharmaceutical Association presented Prof. M. L. Khorana Memorial award for best paper intitled '' Improvement in dissolution rate of cefuroxime Axetil by using Poloxamer. 188 and Neusilin US2".
She has 16 publication in National and International journals.
She has presented papers at various conferences held at both state level and National level.
She has participated in 03 staff development programs.
She also attended specialized Training Program on Scanning Electron Microscopy and its Applications at CIPET . Bhubaneswar.
She has received Odisha Pharmacy Council Certificate No.- 26379 dt/- 15.07.2013.
Message
The objective of Roland is to make students fir from all aspects. They should not be overwhelmed by hyper-competition, rather they should ask for more competition in order to chisel themselves. Our environment is devoid of the so-called heat, hype and hoopla. We believe only in holistic education, nothing else.
Our teachers are so meticulous in their approaches and dedicated to teaching that they evolve a unique relationship with the students. Their uncanny ability to bond and blend with students make them their all-time favourite. I urge them to continue the tradition to understand the importance of the situation. I do remember that when I was a teacher every time I came out of the classroom I felt I had achieved nirvana.