1. National level Workshop on Android software development and applications was jointly organized by the department of MCA, CSE and IT in collaboration with Mobisys, Hyderabad during --------------. 120 students from Roland Institute of Technology and its surrounding engineering colleges participated in the workshop. The workshop was highly beneficial to the student communities.

level workshop on Web Entrepreneurship was jointly organized by MCA, CSE & ECE department in collaboration with Nurture Talents, New Delhi and Computer Society of India. 53 Students attended the workshop and certified by CSI, India on 7 & 8 march 2013.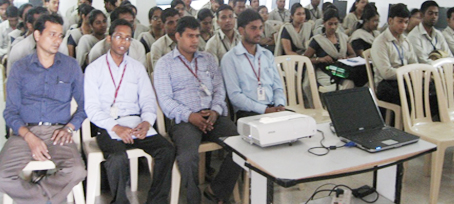 National level workshop on Robotics was conducted by the department of EEE, ME and CE jointly. 120 students from different Engineering /Diploma colleges participated in the event.
National level workshop on "Under Water Robotics" by SAK Robotics was jointly organized by EEE and AEIE department. 200 students from different institutes have participated in the workshop and competition.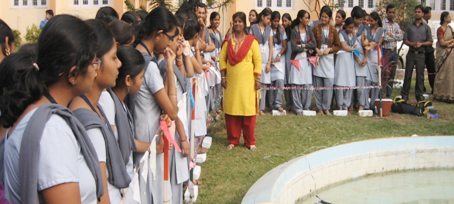 10 days Faculty Development Program (FDP) on Database Management System was conducted By ICT- NME based online workshop jointly organized by IIT, Mumbai in collaboration with MHRD, Govt. of India during 21-31 May, 2013. 27 delegates from different Engineering Colleges participated and done the project and were certified by IIT, Mumbai.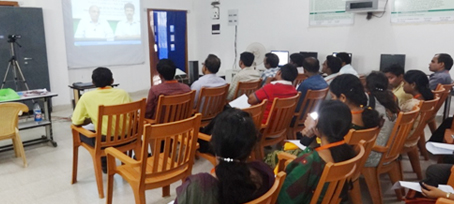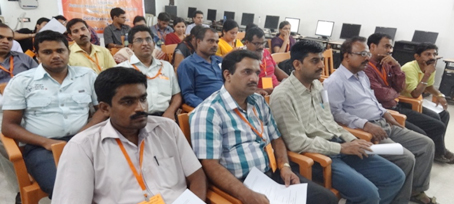 1 day workshop was conducted on use of open source software on World software liberation day. It was conducted by Department of MCA & CSE.
45 day Faculty Empowerment Workshop Mission 10X – Aarambh program Sponsored by WIPRO was conducted in RIT campus. Faculties from various departments have attended and were certified by WIPRO.